Easy to Install Cladding for Manufactured Homes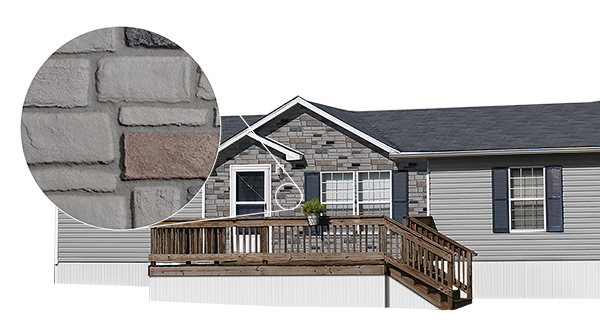 Give homeowners the look they want with an easy-to-install cladding product that eliminates compromises.
Homeowners are looking for manufactured homes that complement their unique style and taste. Existing siding materials limit design options or come with compromises that affect weight, durability, and transportability. Qora Cladding eliminates compromises for manufactured home builders by offering the look of authentic stone but in a simple, fast, lightweight, and cost-effective siding solution.
Try Qora Cladding today:
Request more information, samples or simply start a conversation.
What makes Qora better for Manufactured Homes and other Portable Buildings? 
Set yourself apart without the weight and hassle of masonry based materials
Simple Construction = Cost Effective
Qora gives manufactured homes the premium look of stone cladding without the weight and hassle of traditional masonry products and installation methods. Because Qora Cladding comes in easy-to-handle 48" x 20" Ashlar Stone panels, as well as 48" x 18" Cut LedgeStone panels, it's designed to install with basic carpentry tools and fit together seamlessly with disguised joints. The aesthetic beauty and time-honored look is indistinguishable from the real thing and will set your product line apart from the competition with a premium offering.
Qora's Features:
Premium look that homeowners love
Lightweight, transportable, and durable
Will not rot, decay, buckle, or delaminate
Easy-to-handle 48" x 20" Ashlar Stone panel size
Easy-to-handle 48" x 18" Cut LedgeStone panel sizes
Installs using standard carpentry tools
Indistinguishable from the real thing
20-year warranty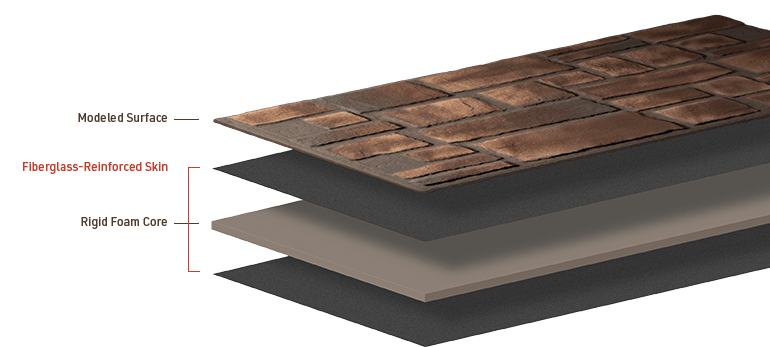 Qora Ashlar Stone
Available in six colors 
Qora Cut LedgeStone
Available in three colors
You can also contact a representative directly 
by emailing marketing@arcitell.com or by calling (301) 223-2266.