Easy-to-Install Cladding for Sheds & Portable Buildings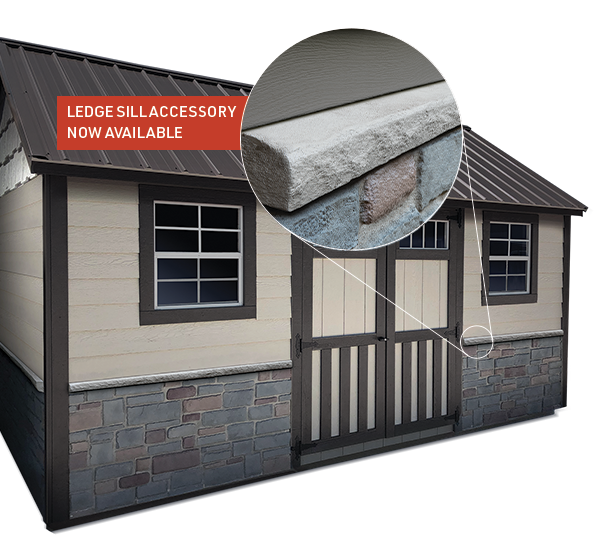 Revamp Your Product Line With the Authentic Look of Stone
The time-honored look of stone will never go out of style. And Qora won't let it go out of stock. We have available inventory and low lead times, so you can get the quality cladding product you want when you need it.
Try Qora Cladding today:
Request more information, samples or simply start a conversation.
What makes Qora better for sheds and other portable buildings? 
Excellent for a wide variety of applications
Simple Construction = Cost Effective
Qora gives your sheds and portable buildings the premium look of stone cladding without the weight and hassle of traditional masonry products and installation methods. Easily install Qora over existing siding materials such as DuraTemp, Treated T-111, Metal, and LP SmartSide, for knee wall, accent wall, and wainscot applications. Because Qora Cladding comes in easy-to-handle 48" x 20" Ashlar Stone panels, as well as 48" x 18" Cut LedgeStone panels, it's designed to install with basic carpentry tools and fit together seamlessly with disguised joints.
Qora's Features:
Premium look that homeowners love
Lightweight, transportable, and durable
Will not rot, decay, buckle, or delaminate
Easy-to-handle 48" x 20" Ashlar Stone panel size
Easy-to-handle 48" x 18" Cut LedgeStone panel size
Installs using standard carpentry tools
Indistinguishable from the real thing
20-year warranty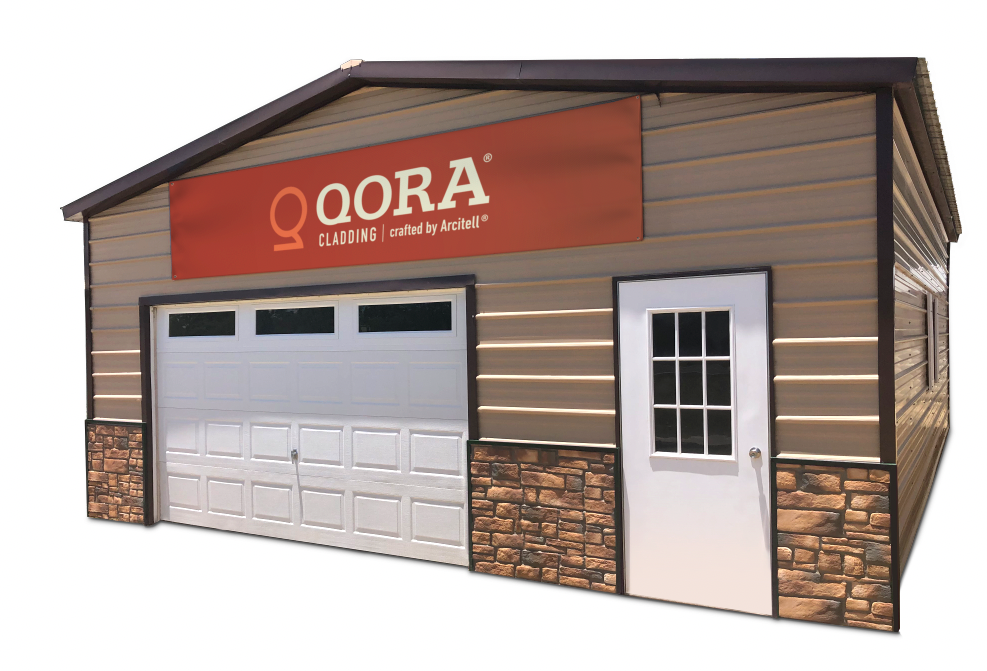 Qora Ashlar Stone
Available in six colors
Qora Cut LedgeStone
Available in three colors
You can also contact a representative directly by
emailing marketing@arcitell.com or by calling (301) 223-2266.